Naval Architecture Services
Ship structural design.
Ship conversion.
Ship stability.
Vessel motions and responses, sea keeping, buoyancy and stability.
Offshore installation and lifting studies.
Navigation studies.
Full bridge simulations.
Ship maneuvering studies.
Hydrodynamics and hydrostatics.
Mooring and tethering studies.
Stability books.
Inclining tests.
Monte Carlo simulations.
Forensic investigations.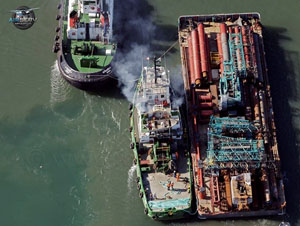 Maydon Wharf Rehabilitation and Naval Architecture for Barges, Port of Durban, South Africa – Conversion of crane barges for marine works.
Sea-fastening and Stability Book updates for Towage of Barge Majahazi Moja from South Africa to Kenya.
Conversion of Split Hopper Barge, Cape Town, South Africa – Conversion to self-propelled seagoing vessel for dredging works for Cape Town Container Terminal Expansion Project.
Moatize Coal Marine Export Facility, Port of Beira, Mozambique – Feasibility, Transshipment and Dredging Studies.
Iron Ore Export Facility, Pointe Noire, Republic of Congo – Feasibility Study, Mooring, berthing and berth occupancy studies for coal export terminal.
Saldanha LPG Import Facility, Port of Saldanha, South Africa – Barge stability and workability assessment for installation of subsea pipeline.
Cape Town Container Terminal Expansion Project, South Africa – Naval Architecture Works – Conversion of Barge Niord for piling operations.