Environmental Data Collection
Environmental Data Collection & Analysis Services
Design of measurement programmes to capture essential environmental parameters needed for detailed design of projects.
Preparation of contract documents and scopes of work, and management and monitoring of contractors on behalf of clients.
Design of measurement programmes to capture site specific features for use in detail design and forensic analysis.
Vessel mooring forces & ship motions.
Implementation and project management of data collection programmes.
Data quality control.
Analysis of historical or measured data to compile environmental design briefs for projects.
Analysis of historical or measured data for use in workability studies.
Wave transformation studies.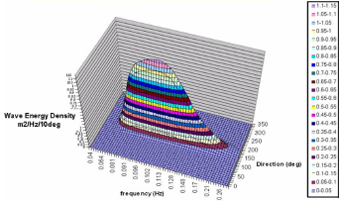 DCT Berth 203 to 205 Reconstruction, Deepening & Lengthening Project, Port of Durban, South Africa – Environmental data collection, analysis and interpretation for design.
Marine Import/Export Facility for Phosphate, Namibia – Detailed feasibility study including wave refraction studies and plume dispersion models.
Nacala Corridor Project, Port of Nacala, Mozambique – Cyclone study to determine design deck levels and associated risks during design life of coastal structure.
Moatize Coal Marine Export Facility, Port of Beira and Port of Nacala, Mozambique – Design, implementation and management of environmental data collection programmes for feasibility study purposes.
Marine Vessel MV Banglar Mookh – Analysis of effect of wind, sea and current conditions on collision of the vessel whilst under pilotage.
Marine Vessel MV Setsuyo Star – Processing of calibrated model wave data and analysis following damage incurred during the vessel's passage from Brazil to South Africa.